Latest webcasts
This webcast has happened
Thriving in a tight talent market with effective leadership
Thursday, 1 September 2022
11AM - 12PM AEST • 60 minutes
Partner: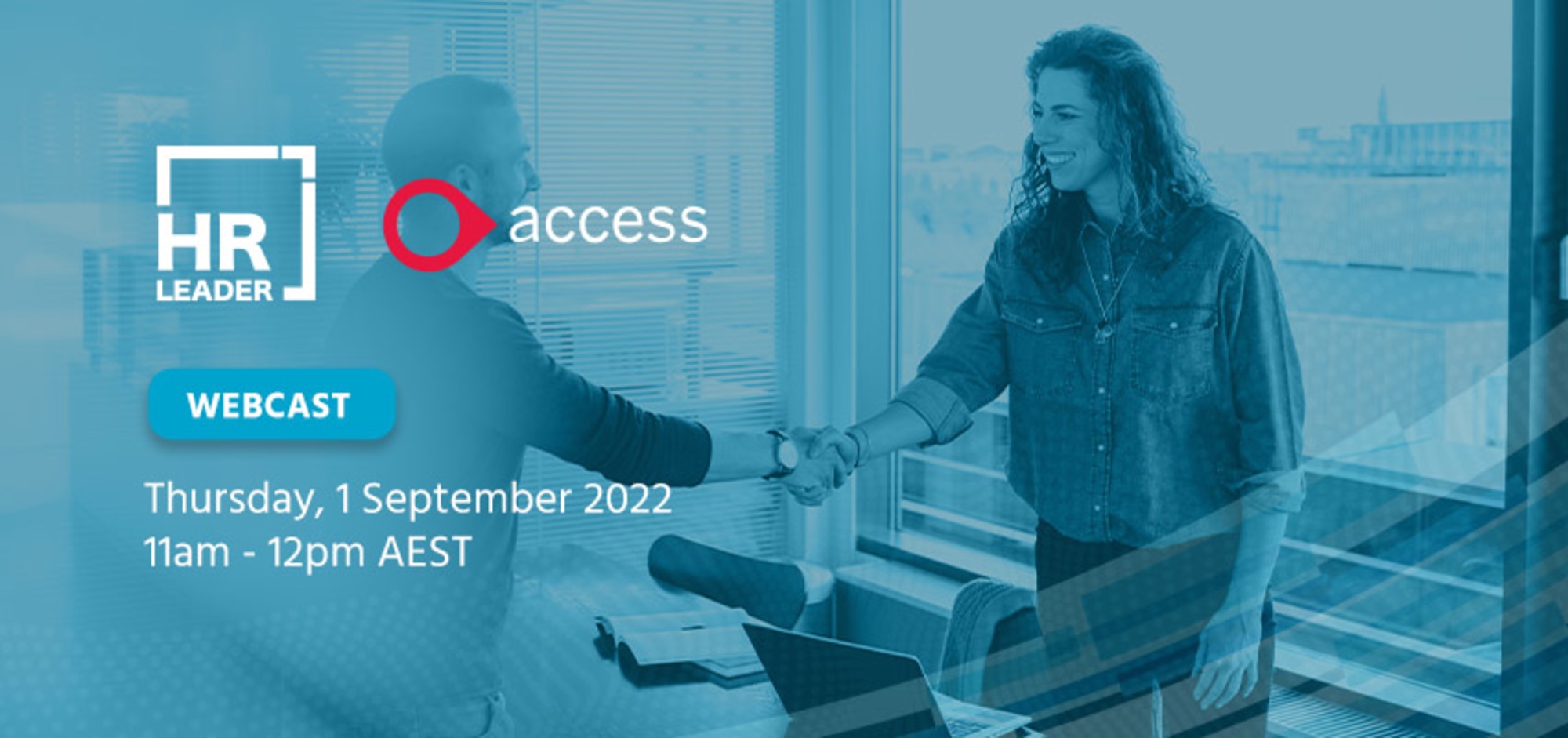 Join us as we discuss the results of a major survey brought to you by The Access Group exploring the mindset of Australian business leaders and employees towards the future of leadership and the role of HR in an evolving ecosystem.
Write comment (0 Comments)
The study, which had 1,024 participants, provides insights on a range of attitudes, perceptions and priorities to bring to light the key issues, challenges and opportunities for business leaders, HR leaders and decision-makers need to consider in this new way of working.
---
Join HR Leader editor Shandel McAuliffe and our expert speakers as they dive into:
How a strong leadership can bring forward and keep the best talent
How HR can cultivate an environment to develop leaders 
The programs, technology and tactics to support your business to thrive 
How and why certain leadership styles can deliver the best business outcomes 
And so much more.
---
This webcast is free-to-watch and you have the opportunity to put your questions forward when registering to have our expert panellists answer them on the stream or via email. 
The HR Leader's Evolution of Leadership report 2022 is now available to view. To download the free report prior to the webcast, click here. All those who register to the webcast will also be sent a copy of the report, completely free.
Register your free virtual seat for the webcast today!
Register now
For the upcoming webcast